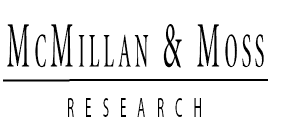 Health Access GIS Database
Health care delivery is evolving so rapidly that policy-makers, health providers, and patients agree: better information is needed to understand how changes affect health outcomes. McMillan and Moss Research is developing a health access database for North Carolina and South Carolina that will use GIS technology to integrate relevant demographic, geographic, and economic information. The use of GIS makes the data place-specific, rather than being derived from national estimates; this allows more accurate and complete analysis of health access and outcomes. The database's design also means that demographic and health characteristics of a population, as well as cost and use measures, can be used to evaluate access to and quality of services for specific population groups.
MMR's health access GIS database names each health care facility and maps its location, county-by-county, in North Carolina and South Carolina. The characteristics of each facility, such as specialty, services, and insurance network, are also included. Population data from the 1990 and 2000 Census and health outcomes (by county) are linked to the GIS data. Three areas of special interest will be included in the database: maternal and child health, health access for aging populations, and mental health services.
The database will be of unique commercial value to the health care industry, which needs county-by-county information on health care demands and services to meet regulatory requirements for licensing. Demand from the public and not-for-profit sectors will come from those analysts who are interested in place-specific and demographically accurate measures of health care activity.
McMillan & Moss Research's health access GIS database is supported by a Small Business Innovative Research grant from the National Institutes of Health.
General
Health Access for Women and Children
Health Access for the Elderly
North Carolina Information
South Carolina Information
For more information, contact Clara Muschkin muschkin@mingspring.com or Carolyn Christman chris@mcmoss.org